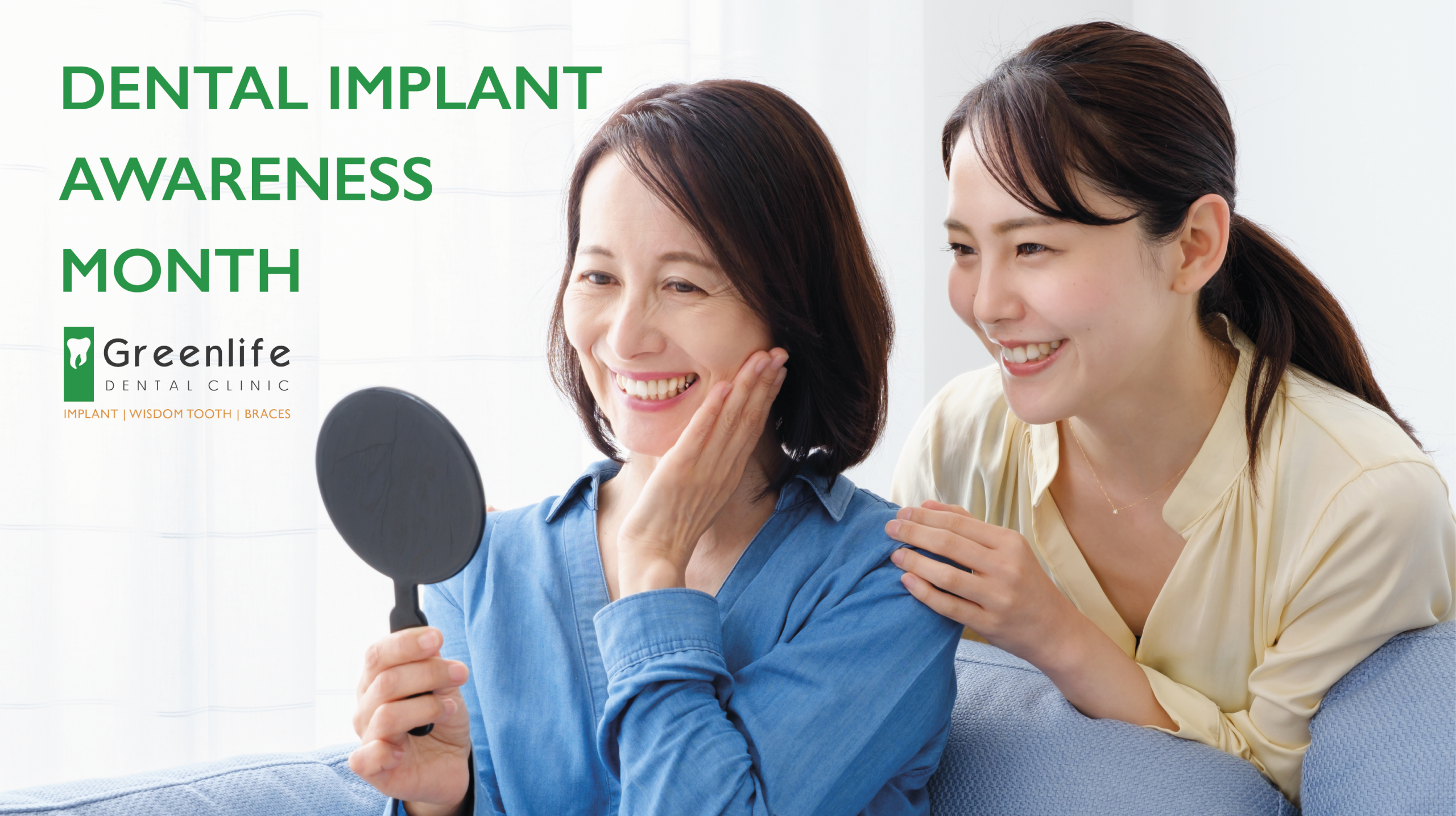 Dental Implant Awareness Month - May 2022
Drop by our clinics to learn more about dental implant, find out if this is a suitable solution to your missing tooth problems.
A missing tooth can be more than just aesthetic problems. It can affect your daily life. Talk to a dentist about your missing tooth today.
Date
May 2022
Time
9am – 9pm
Consultation Duration
30min (Estimation)
Price
$35 (Consultation with Dental Implant Dentist + x-ray(OPG) Scan)
*Patient can only take home the x-ray scan should they signed up for a dental implant treatment or pay for the x-ray treatment (full). This x-ray scan is solely for consultation purpose only.
Call our clinic today to find out more
Ang Mo Kio : 6452 4222 
Beach Road : 6299 3556
Bedok : 6241 0123
Clementi : 6777 1712
Tiong Bahru : 6261 1161 
Toa Payoh : 6250 0630
Yew Tee : 6765 5759
123. Steps to getting Dental Implant
STEP ONE: Book a Dental Implant Day Consultation slot 
STEP TWO: Visit our Dental Implant Clinic at your designated time slot
STEP THREE: Talk to our dental implant dentist during the consultation to understand more
How Much Does Dental Implant Cost?
$2,900 – $3,500
*Patients only have to pay $1,650 onwards after Medisave claim. Please call our clinic directly to understand more about Medisave claims.
prices may differ from the above due to the complexity of each individual clinical situation depending whether is the implant to replace a front tooth or back tooth, number of unit of implants and available bone thickness and volume. Our dentists will present to you the detailed plan after the consultation.
What is included in the treatment package?
Single Tooth Dental Implant
X-rays (CBCT + OPG)

What is excluded?
Bone Grafting (If required)
Due to popular demand and the limitation from COVID-19 restrictions, our clinic staff will confirm with you your appointment slot 1 day before your dental implant consultation. We will have to free up the slot to others if you do not answer our phone calls. Hence, do look out for phone calls from our clinic.
Thank you for your understanding.