The Benefits of Invisalign
Should you be paying more to get Invisalign solution to straighten your teeth?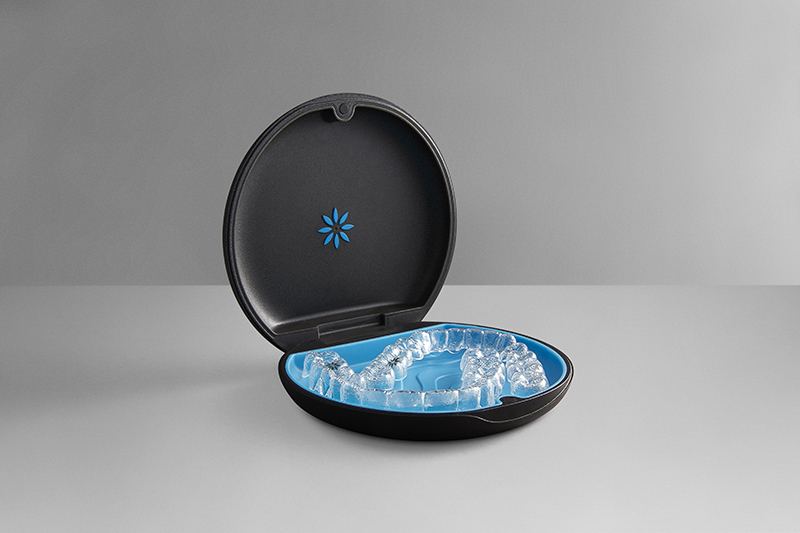 Both the traditional braces and Invisalign treatment helps you achieve the smile that you want. However, the journey towards it can be very different. Ultimately, it depends on what is your concern when choosing a teeth-straightening solution.
Look through our top 5 reasons to get an Invisalign to understand more about it.
We encourage you to schedule for an e-consultation with an Orthodontist to find out if Invisalign solution is a good alternative for your situation and concerns.
An Orthodontist will be able to suggest a suitable treatment plan for your unique situation; tell you more about the differences of the different treatments and how each treatments will specifically affect you. Because each teeth and each individual one of us are different in our own unique ways. 🙂
Here are the Top 5 benefits of Invisalign.
1. Invisalign is almost Invisible
They are virtually "invisible" and "clear" that no one can tell that you are on your journey to straighten your teeth!
It is normal to be shy about having teeth braces. With clear aligners, you no longer have to worry about how you look with your traditional braces on.
You can smile more confidently, meet your clients with a confident smile, and simply feel good during the journey of teeth straightening.
2. Easy to Maintain
One of the greatest benefits of clear aligner is that they are removable. Ever heard from a friend who is going through traditional braces that they spend a lot of time brushing their teeth, and struggling to remove bits of food from their braces after each meal?
With Invisalign, you can simply remove your Invisalign to brush and floss the way you always do.
3. Comfortable
Unlike traditional braces, there are no protruding brackets or sharp edges which can cause irritations to the lips and cheeks.
4. No Food Limitation
It allows you to have the freedom to choose what you want to eat and drink as Invisalign can be removed.Take them out when you are having your meals! Continue having your favourite food and have no food limitation when dining with family and friends.
5. Time Efficient
Reduce the number of trips to the dentist as you will be receiving a few trays of aligners to be changed during each visit. Your schedule does not have to be interfered by your teeth straightening journey.
Invisalign gives you an alternative solution to teeth straightening with little to no disruption to your daily life as compared to traditional braces.
Know More About Invisalign Today
Schedule for an e-consultation at the comfort of your home