Why We Give Back – A personal journey of gratitude
Why we give back to society is because all of us have been given opportunities and chances throughout our lives by someone else. It is just natural for us to feel grateful when we received these gifts or acts of kindness given to us. This powerful sense of gratitude becomes the drive to allow us to reciprocate back the kindness not just to the person who gave us the gift, but also to the others we haven't met by paying it forward by helping others in needs.
I still remember of all the help and chances of opportunities given to me during my lifetime that let me become who I am today. Coming from a poor family of 7 people squeezing in a single room flat in at Blk 42, Beo Crescent. We slept on our mattresses laid down on the floor, from the main door to the kitchen, packed like sardines. My siblings received bursary from Merdaki to lighten my parent financial burden to continue our studies. My dad was a odd job laborer who is the sole bread winner, while my mum is a full time housewife who is constantly taking in any opportunities of work that can be done at home like sewing uniforms, plucking bean sprout roots, and to moonlight as waitress to serve food in the evening to make end meet.
Being playful when young, I didn't do well in my PSLE in Bukit Ho Swee Primary School and ended up in normal stream in Newtown Secondary School. I regretted that my lack of discipline and direction when young had caused me a gloomy future, I decided to work very hard and managed to get into the Express stream in Secondary 3. However, the school felt that I wasn't good enough to cope with a vigorous science stream, posted me to do technical class instead. I was devastated as my dream of having a science related career was doomed. My elder brother met up and was there to help me convince the vice principle of the school to let me try out the science course for 3 months and he agreed to give me a second chance. This chance of doing science course changed my life, that's why I'm forever grateful to the opportunities given to me. Even in dental school, my parent have to sell our house to support us through our university days. I would photo-copied the full dental text book as it is cheaper to do this than buy original versions. I was envious out dental classmates who can travel overseas for exchange programs or on holidays as the furthest placed I had been is Johor Bahru. I took my first ride on a plane oversea was to Brunei for my jungle training during MOCC (Medical Officer Cadet Course).
I'm telling these stories not to seek sympathies but to show you that I m deeply grateful for be able to live in such a deprived but lovely f
I took these second chances and literally grabbed them and ran with my life as though my whole life depends on it. It actually does.
In life, there is always that one chance, one people or one deal that can change your life forever. What is your stories when you had the opportunity to be given a second chance to change your life? Just remember, second chance are given to us every single day disguised and wrapped as work, difficulties, crisis and life's challenges. Now, what are you going to do with it that's matter. It is not what happened to you, but what you do after it happened to you that can shape your life and those around for the future.
Starting A Cause, Creating A Movement
"For more than 20 years, I have been doing voluntary dental work to serve the underprivileged around the world. I had met many patients from undeveloped countries that suffered severe pain and prolonged misery due to simple, untreated dental problems. Dental care is easily available in Singapore and thus easily taken for granted by most of us. But for these people who have little or no access to proper dental care because of long distances or rough terrain, due to poverty or living in remote places where there is no dentist, this is a very painful tragedy. To endure such prolonged suffering with no help or relief in sight is both unimaginable and heart breaking for me as a dentist."
After starting Greenlife Dental Clinic in 1996, the idea of combining the dental business with my passion to help the needy locally and around the world started to take root. Turning the dental business to become a social enterprise seem like a natural step. Eventually, this powerful desire gradually developed into our clinic's Vision and Mission statement.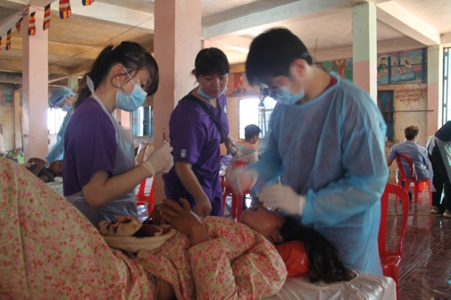 Our Vision
To become a social enterprise that transform lives
positively around the world through dentistry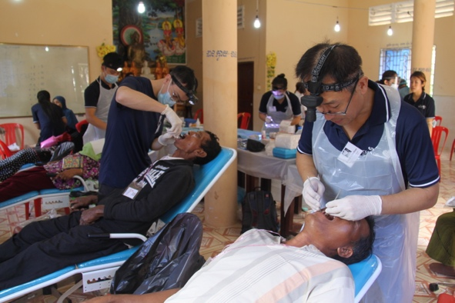 Our Mission
To inspire and empower our dental team to make a positive impact in their lives and those around
After I had found my life purpose or calling, the Vision and Mission for Greenlife Dental Clinic become clearer and brighter with time. As our clinic increased in sizes, this idea changed from "my vision" to "our vision" after i started to share it with more like-minded dentists that joined our team. They too made it to become their personal vision and that's how a movement with a meaningful cause is started.
My role as a leader is to inspire all those around like my dental team of dentists, staff and our patients to bring this movement to life and make it bigger to impact more people. With this crystal-clear sense of purpose as our guiding light, leading my dental team becomes more exciting, meaningful and fulfilling.
This are the reasons why all of us is put on this earth for, that is to make the world a better place in whatever way of expressing our passion, gift or talent. Together we can make this world a better place by bringing dental care to those who are deprived because of social, economic or geographical limitations. We are passionate in bringing dental care beyond our clinics to serve more people who need help. This is who we are and what we do. This is what make Greenlife Dental Clinic different from the rest.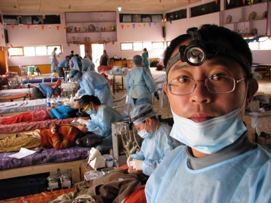 Dr Au Eong Kah Chuan
Founder of Greenlife Dental Clinic
Why We Became Dentists
Our compelling desire to help others is why we become dentists in the first place. We are trained to relieve dental pain and suffering, to enhance the pleasure of eating or looking better through the art and science of modern dentistry. We are indeed very blessed and privileged to possess this life changing dental skill. This gratitude is expressed to all our patients in our clinics daily.
Why We do Humanitarian Work
What drive us to do humanitarian work is driven by a strong desire to reach out and help a fellow human with their dental needs. Compassion is our drive. Giving is what fuels us. Charity starts at home but it does not need to stop there. We don't want to limit this ability to help other to be confined within our clinics. We strongly feel that more people will benefits from our dental care if we bring dentistry beyond the physical limitations of our clinics.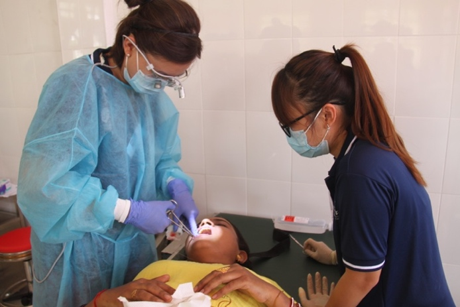 Our Purpose
What drive us every day is this compelling desire to give, help and serve our fellow human being.
We create dental team with great attitude and skill that will impact life and those around them in many positive ways regardless if it's our private patient in one of our neighborhood clinics in Singapore or a poor farmer or monk in the remote mountains of India or Nepal.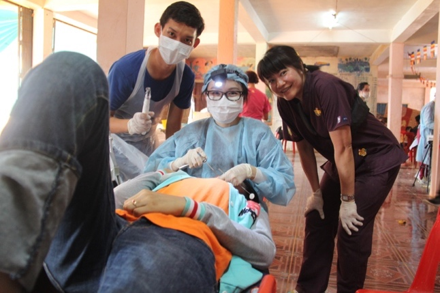 Our Passion
To bring dental care beyond our clinics to serve our community and the world regardless of social, economic or geographical limitations
This has become our sole purpose of our existent, the why we do what we do, that is "To bring dental care beyond our clinics and to the world regardless of social, economic or geographical limitations."
Becoming a Social Enterprise
Greenlife Dental Clinic is secular, nonreligious and privately own dental company. Since 1997, we were involved in many self-funded, voluntary dental humanitarian trips to neighboring countries in our early years of our clinic development. These impactful and life changing experiences strongly shaped what we want to become in the future.
After over 23 years of volunteerism, we decided to take our dental business into an uncharted journey. We want to combine our dental business with our passion for meaningful contribution by creating this vision "To become a social enterprise that transform lives positively around the world through dentistry."
What is a Social Enterprise?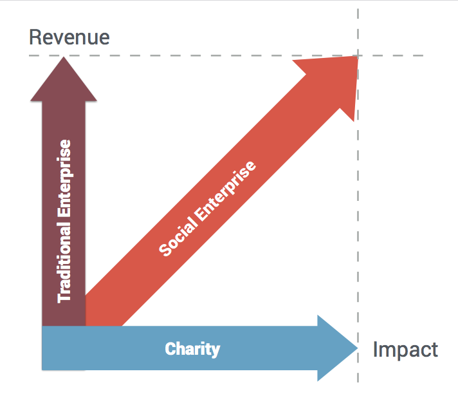 A traditional business main goal is to make money while a charity is to create social impact without making money. A social enterprise operates something in between the two.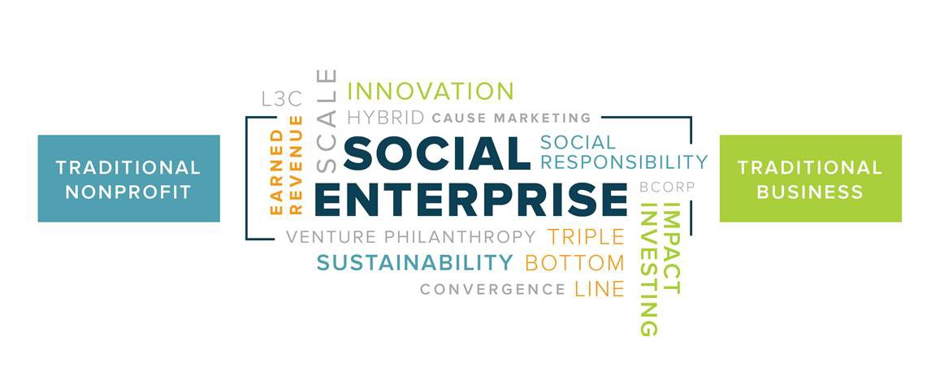 A social enterprise uses business skills to improve social or environmental well-being by maximising social impacts while creating profit. Therefore, for a social enterprise to be successful, it has 2 main goals instead of a traditional business of just making money. On top of making profits, it's success is also measured by the amount of positive social impacts it made to the world.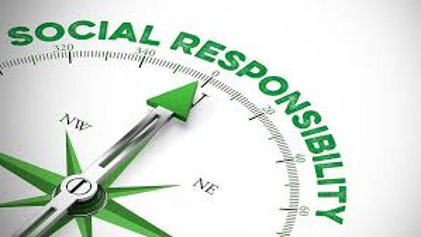 To become a social enterprise, Greenlife Dental Clinic has to think, behave and do things that are different from the typical dental clinics. We are always thinking how we can bring dental care beyond our clinics to serve the underprivileged in Singapore and around the world. That is the reason why we are not shouting how well we deliver our services or how well our clinics are equipped or decorated. Instead, we want to showcase the positive impact made in our society and the world by how many lives we had improved and benefited from many of our local and global dental outreach projects.
BIG Dream Made Possible
Our dream is BIG, really BIG because BIG dream inspires and excites us. We think globally and act locally, step by step, one patient at a time, one country at a time, eventually we will reach our dream. We created this Vision and Mission for Greenlife Dental Clinic because it is our calling and we are committed in "Making the World a Better Place Through Dentistry". This is what drives us every single day.
Our Customers, Our Proud Partners
In Greenlife Dental Clinic, you are more than just a patient, you are a proud partner of our cause. It is indeed heartening to know that part of our profit goes directly to fund all our local and global outreach projects. We want to thank the many thousands of our patients who had trusted and made us your preferred dental care provider for yourself and your loved ones. We are always grateful for your loyal support that you had given us all these years.
We will update regularly on our website about our humanitarian work locally and around the world so that you can share the joy of giving as partners of our cause. Do help use to spread the words around to your families and friends about our humanitarian work we do so that this movement can positively impact more lives. We are more than your typical dental clinic, we are in the business of doing good for our society and our world. That's what make us different. Together, we can make the world a better place through dentistry. This is what we meant in our clinic's tagline, "We make you smile better" in many ways, from your mouth to your heart.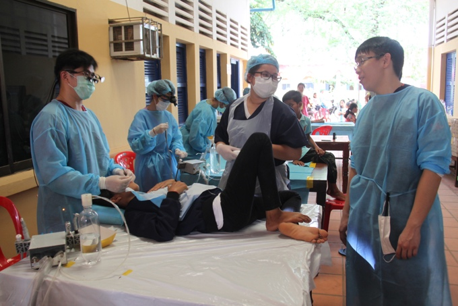 We want to impact the world at 2 levels – Locally and Globally
Local projects include:
– Willing Hearts project with beneficiaries of Willing Hearts at our Willing Hearts Branch at Eunos
– Foreign worker dental clinic with HOME at our Toa Payoh Branch
– St. Joseph Nursing Home
– Peace-Connect Senior activity center at our Beach Road Branch
Global Projects We Had Done:
2019 – Dec 8-12, Cambodia Phnom Phenn
2019 – June, Cambodia
2019 – April 5-15, Africa, Malawi
2018 – June, Cambodia, Along Veng
2018 – April Myanmar,
2018 – Jan Myanmar, Okpho
2017 Sep 3-8 – Cambodia,
2017 Mar – Cambodia, Kampong Chiam
2016 Nov – Laos
2015 Sep – Cambodia, Siam Reap
2014 – QianHai, China
2013 Mar – Cambodia, Siam Reap
2012 – Siz chuan, Lugu Hu, China
2011 – Zambia, Africa
2010 – SAF, Sai Yok Camp, Thailand x2
2009 – Vietnam, Danang
2008 – AIRFORCE, Indonesia
2007 – Zambia, Africa
2006 – NAVY, Indonesia
2005 – AIRFORCE, Natunas Island, Indonesia
2004 – Sulawaisi, Indonesia
2003 May – Madagascar
2002 – Ubud, Bali
2001 – Nepal, Lumbini 3x
2000 – Ladkah, India, 3 x, Nubra Valley, Ladkah,
1999 – Mae Hon Song, Thailand
1997 – Indonesia, Bintan, Riau Islands, Batam
Other dentists of GDC who did oversea trips
Dr Seah Soon Kwang – India
Dr Judy Cheng – Myanmar
Dr Cai – Myanmar
Dr Soh – SAF, Navy social-civic trips, Indonesia
Dr Liew YQ – Myanmar, Cambodia
Dr Lee BW – Cambodia
Dr Phay YK – Cambodia
Dr Mok LQ – Cambodia trip, Myanmar
Dr Melody – Madagascar, Nambibia