CDC Vouchers can now be used for dental treatments at Greenlife Dental Clinics
Singapore's Deputy Prime Minister Mr Lawrence Wong announced that the Community Development Councils (CDCs) will be giving three new tranches of the CDC Vouchers Scheme from 2022 to 2024 to support Singaporeans during difficult times. This is in addition to the $100 that was given in 2021.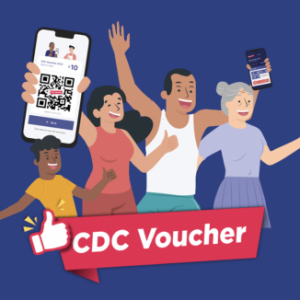 As part of our mission to make basic dental care accessible and affordable to all Singaporeans, you may now be able to use your CDC vouchers at any branch of Greenlife Dental Clinic.
You can use the vouchers to offset the cost of consultation with our dentist and any treatment such as scaling & polishing, braces/Invisalign, crowns, extractions, fillings, dental implants and even wisdom tooth extractions or surgeries.
Perhaps you have not even claimed your CDC vouchers that your household is entitled to?
Here are the simple steps you can follow:
Use this link for instructions on how to claim your vouchers
Book an appointment at any of Greenlife Dental Clinic's locations that is convenient to you
Turn up for your appointment with your mobile phone
That's it. It's that simple.
Other savings that you can tap on include: