Dr Ivan Prabowo graduated from the Faculty of Dentistry, National University of Singapore (NUS) with a Bachelor of Dental Surgery. After graduation, he was posted to National Healthcare Group Polyclinic and Alexandra Hospital. He went on to pursue his dream of being an orthodontist by completing the postgraduate programme in Orthodontic. He is also board certified in 2018. He worked in Khoo Teck Puat Hospital before joining Greenlife dental and has been with us ever since.
Dentistry beyond the clinics
Dr Ivan started going for mission trips when he was still an undergraduate. He went to Kunming, China to provide basic dental treatment armed with basic dental instruments and headlights, not even a dental chair! It made him appreciate all the facilities that we have in Singapore.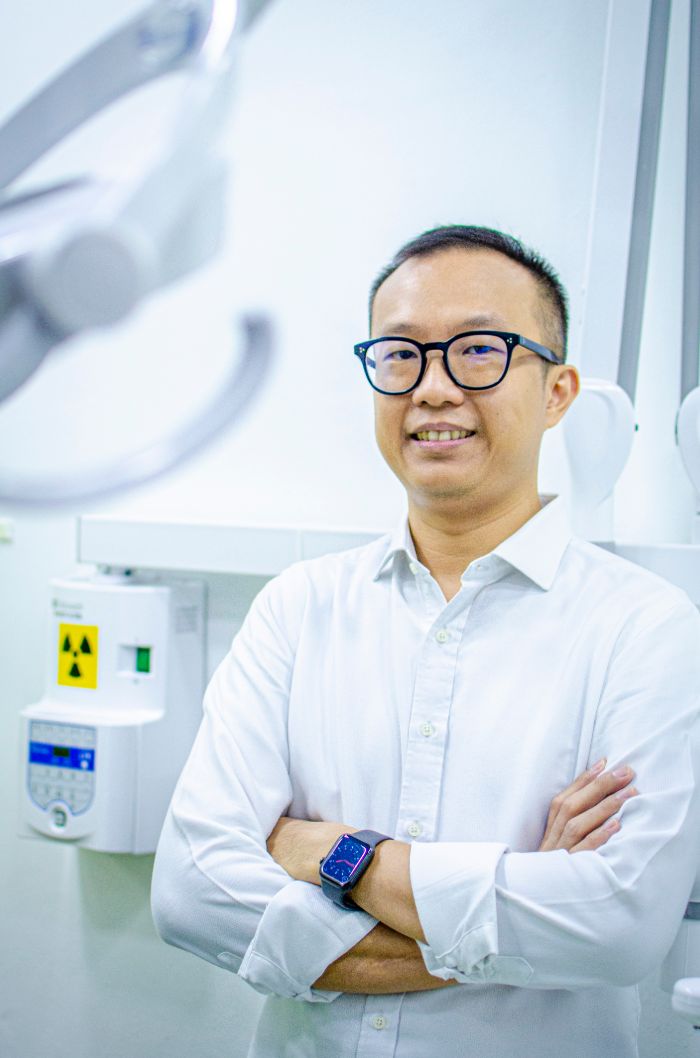 Qualifications
Bachelor of Dental Surgery (Singapore)
Masters of Dental Surgery (Orthodontics)
Masters of Orthodontics Royal College of Surgeons (Edinburgh)
Invisalign Platinum Elite Service Provider 2022, 2021
Getting to know our Dentist
Why did you choose to be a dentist?
It was an acquired taste/love that thankfully keeps on giving 🙂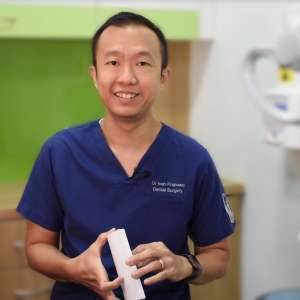 What are your hobbies?
I play the guitar (both acoustic and electric). That is my main way of de-stressing after work other than spending time with my family. I played a bit of tennis, yoga and pilates (the latter is more to accompany my wife)
What are the things that keep you motivated in dentistry?
Going to lectures and seeing awesome cases and procedures. Thinking that my patient is also someone's wife, husband, son or daughter, not a mouth with 32 teeth to move.
"moving teeth is really like solving a puzzle! you need to plan on how to move them efficiently so that everything fits and looks nice in the end. "
What do your patients know you for?
That their doctor is a chill guy who knows what he is doing (and has a killer Spotify playlist, haha!)
What are your favourite dental treatments, and why?
Braces and Invisalign! – I'm an orthodontist, a dental speciality in moving people's teeth so that they can smile better and eat better. I like it because moving teeth is really like solving a puzzle! you need to plan on how to move them efficiently so that everything fits and looks nice in the end.
Relate at least TWO most interesting/challenging experiences so far in your dentistry career
I treated this teenage girl for braces and she literally blossomed from a girl who was shy and bullied, into a confident young lady – she brought her boyfriend during her retainer check up!
Generally, I get high when my patient exclaims how straight their teeth are!
What is one advice you want to give to patients?
Take good care of your teeth, preventive dentistry is affordable. It will also make our lives easier! Patients need to understand that all dental works like braces and implants need good oral hygiene and oral health as a foundation.