Dr Alexander Mark Lee graduated from National University of Singapore (NUS) with a Bachelor of Dental Surgery.
Upon graduation, he was posted to Queenstown Polyclinic to serve the general community as a Dental Officer and subsequently as the Dental Officer in-charge. His next posting to National University Centre for Oral Health (NUCOHS) gave him a wide exposure to patients with complex medical conditions and complex dental procedures. Subsequently, he had the opportunity to serve as the Dental Officer In-charge at SAFTI camp and Tengah Air Base with the Singapore Armed Forces, honing his skills in oral surgery further.
Dr Lee is well known for his patient and gentle approach, always listening keenly to his patient's concerns to tailor treatment that would benefit them most. Patients come from all walks of life with diverse experiences, and learning from his interactions with patients is one of the key reasons that makes him passionate about dentistry.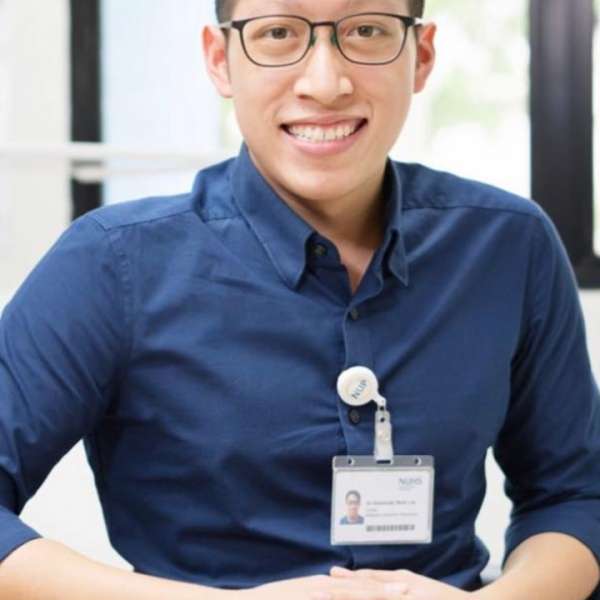 Qualifications:
Bachelor of Dental Surgery (BDS)

Outstanding Undergraduate Researcher (OUR) Prize 2017/2018
Member of College of General Dental Practitioners Singapore
Osstem Implant Master Course
Basic Comprehensive Orthodontic Course

Special Interest in:
Wisdom tooth surgery
Implant Surgery

Getting to know our Dentist
Why did you choose to be a dentist?
I always aspire to be involved in the healthcare industry, to be able to give back and serve the community. By performing dental treatment, I'm able improve my patient's well-being by solving an immediate concern or problem that may have been troubling them for a long period of time.
.
What

are your favourite dental treatments, and why?
I like general dentistry as it gives me a wide breadth of treatment that I'm able to provide for my patients, and it also allows me to journey with them through their different treatment needs. However, there are aspects of clinical dentistry such as implant treatment and wisdom tooth surgery that I find especially interesting.
Relate an interesting / challenging experiences so far in your dentistry career

As a dental officer in NUCOHS, we had to cover calls in the emergency department and there was a young patient who fell while roller skating and ended up with a laceration in his mouth below the upper lip. The laceration was large and deep, and required stitches. As with pediatric patients, it can be difficult to perform such procedures if the child is in pain and moving frantically. It was challenging as it involved both medical and dental procedures. Eventually, we succeeded in administering the necessary treatment and were glad that the laceration healed well. The patient and his parents were very pleased with the outcome.
What are your hobbies?

Travelling and watching sports such as football and tennis.
"Some patients became my personal friends and a handful of students even told me they are inspired to pursue dentistry because of me."
What are the things that keep you motivated in dentistry?

Helping each patient regardless of which stage they are at in they dental health journey, and lifelong learning from senior colleagues and courses to hone my skills further for the benefit of my patients.
.