Dr Kaydence Chong graduated from the National University of Singapore with a Bachelor of Dental Surgery. She was awarded the Dean's List for academic achievement. During her government bond, she was posted to polyclinic and hospitals where she gained an all-rounded experience in managing and treating patients from all walks of life. Her posting at the Pedodontic department of National Dental Center (NDC) developed her proficiency in treating kids, and her subsequent posting at the Prosthodontic department also honed her skills in crowns, bridges and dentures fabrication.
Dr Kaydence Chong is gentle and friendly with her patients, in addition, she is also known to be thorough and meticulous with her work. Her commitment to provide excellent service to her patients kept her challenged and motivated. Her passion for dentistry and great results are reflected by the numerous compliments and word-of-mouth referrals by her happy patients. You can find her at our Ang Mo Kio, Toa Payoh and Yew Tee branch.
Dentistry beyond the clinics
Dr Kaydence's desire to help her patients goes beyond the clinics. Her first mission trip to Bali, Indonesia, opened her eyes to see how poverty and lack of dental care adversely affect the livelihood and dental health of the locals. That trip made her realise that she has a significant part to play and contribute to fulfill her social responsibility by putting her dental skills to good use helping the less privileged locally and in other parts of the world.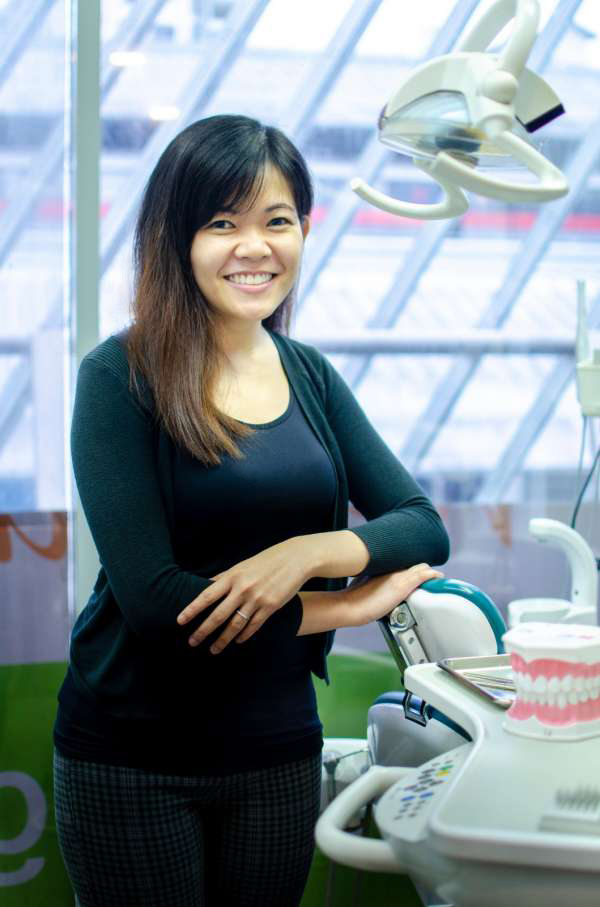 Qualifications:
Bachelor of Dental Surgery (BDS)
Invisalign Certified
Royal Australasian College of Dental Surgeons (RACDS)

Special Interest in:
Orthodontics
Invisalign
Wisdom tooth surgery
Implant Surgery

Getting to know our Dentist
Why did you choose to be a dentist?
My first ever "eye-opening" experience with dentistry was when my twin sister did her braces during our secondary school days. I was fascinated by the metallic accessories in her mouth and found myself staring enthrallingly at her teeth. Like how identical twins share the same DNA, we were both dexterous and intrigued by science, dentistry unequivocally became our common interest as it has this unique amalgamation of artistic and scientific skills. Now that we both accomplished our aspiration of becoming dentist, it is indeed an extremely rewarding profession to be able to apply scientific knowledge and incorporate artistic talents in the practice of dentistry and helping people, albeit I'm practising dentistry in Singapore and she is based in Adelaide, Australia.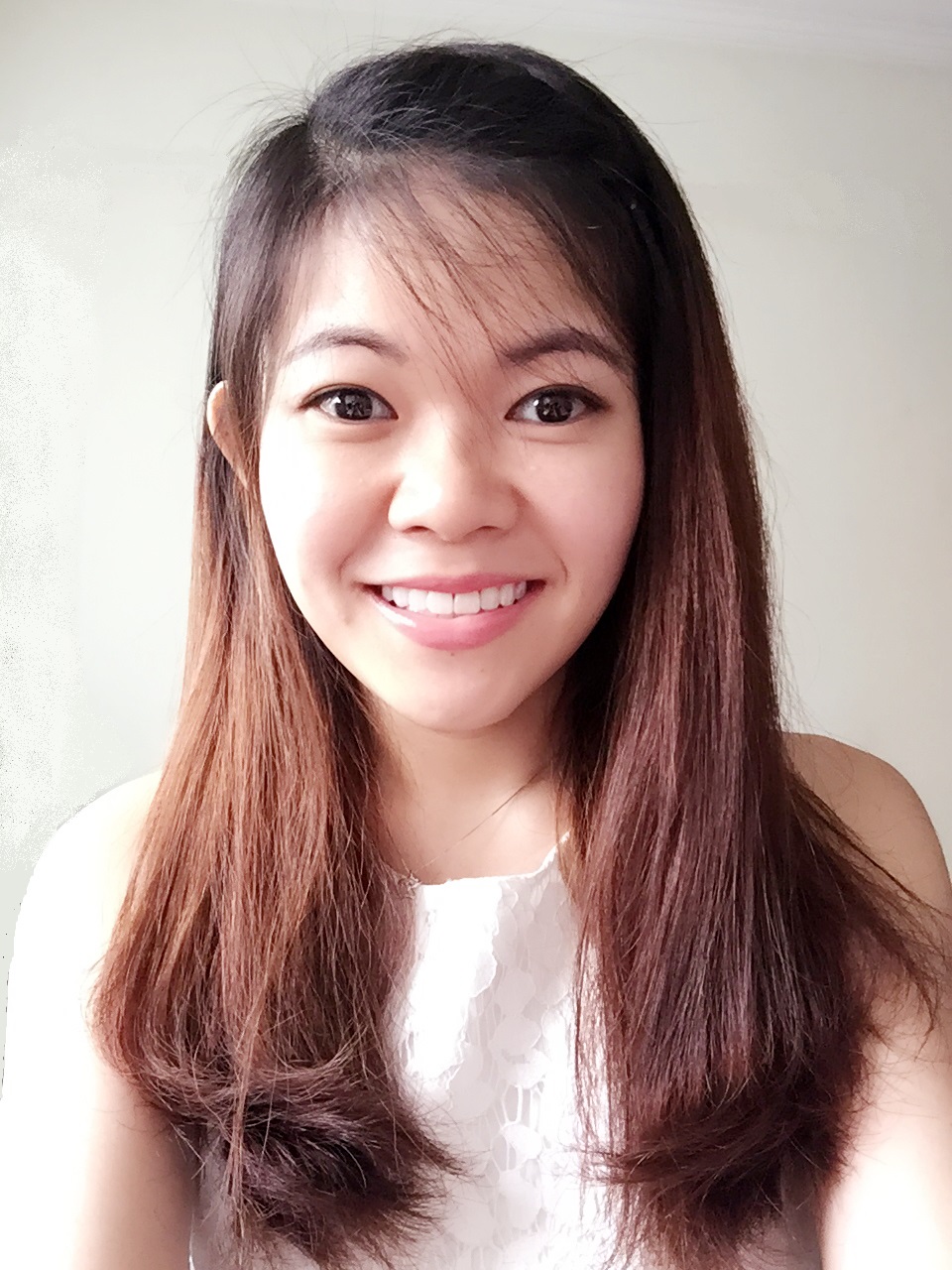 What are your hobbies?
I enjoy reading and listening to instrumental music. I also do high intensity workout, such as tabata exercise, to keep fit and stay in shape.
Cooking and baking are my new found hobbies, and if time permits, I sometimes document my time in the kitchen through video edits (which is also one of my interests).
What are your favourite dental treatments, and why?
I have special interest in the field of Orthodontics. Straightening of teeth enhances one's smile and confidence, and a person's smile, to me, is the best "make-up". It is rewarding to see how my work of improving my patient's smile can have a life-changing effect on them.
I also enjoy building rapport with the patients, and over the course of the braces treatment, I get to interact and know my patients better as we work collaboratively towards a common goal of building a beautiful smile together.
The technical delicacy of wisdom tooth surgery and dental implants also invigorates me. I find great satisfaction when surgical extraction and implant placement are done with attention to patient's comfort and pleasant experience.
Relate an interesting / challenging experiences so far in your dentistry career
I feel gratified to receive thank you letters, hand-made cards and even home-made savouries from my braces patients who are satisfied with their beautiful smile at the end of treatment. I must say there are actually a couple of extremely talented artists and bakers amongst my patients. Some patients became my personal friends and a handful of students even told me they are inspired to pursue dentistry because of me.
While most people will rather not want to see a dentist if they don't have to, some, however, were not given a choice due to their medical and dental condition. I am also thankful to my patients for persevering through their dental journey with me. Special shout-out to a particularly strong and resilient patient who had followed me through for years since my days working at the hospital. I am deeply honoured to be mentioned in her book entitled "A Joyful Song" for being part of the supporting team in her battle against her ailment.
"Some patients became my personal friends and a handful of students even told me they are inspired to pursue dentistry because of me."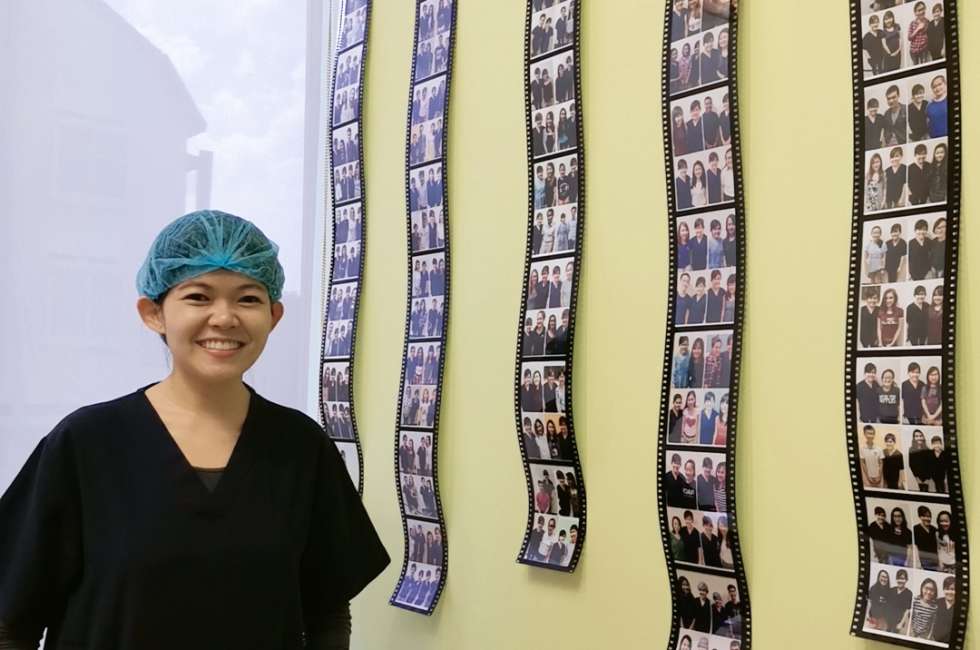 What are the things that keep you motivated in dentistry?
I can't describe that tremendous sense of contentment that I feel when my work could make a positive difference to my patient's life- whether it is an improvement in their dental function which impacts quality of life, or enhancement of physical appearance which can boost one's self-esteem and overall well-being.
Being meticulous and seeking perfection is a continuous process. The satisfaction that comes with it is what keeps me going. As someone who dedicates passion, pride and responsibility to my patients and work, I have often been commended for going above and beyond my duty as a dentist. I am elated to know that new patients who come in to see me are often from word-of-mouth referrals by their family, relatives and friends. This is one of the delights in life that keeps me motivated to do my utmost best for all my patients.