Dr Philip Goh graduated from the National University of Singapore (NUS) with a Bachelor of Dental Surgery in 1992. After graduation, he served as a dental officer in the Singapore Armed Forces (SAF) for a year before joining the private practices as a dental associate for 2 years. His various postings during his time with the government allowed him to gain valuable experience and exposure to community dentistry.
He then started his own practice with a partner for 4 years before venturing out to open his own practice.
After which, he decided to hone his skills in New Zealand where he worked in a dental school and private practice for 5 years before returning back to Singapore and has been with Greenlife dental ever since.
Dr Goh was also the president of Singapore Dental Association Council in 2010.
Well known for his helpful and friendly approach, Dr Goh ensures that his patients are at ease before starting the dental treatment. He is thorough and meticulous in his work, which explains why he is obsessed with achieving excellent results when doing highly complex treatment such as Root Canal Treatment.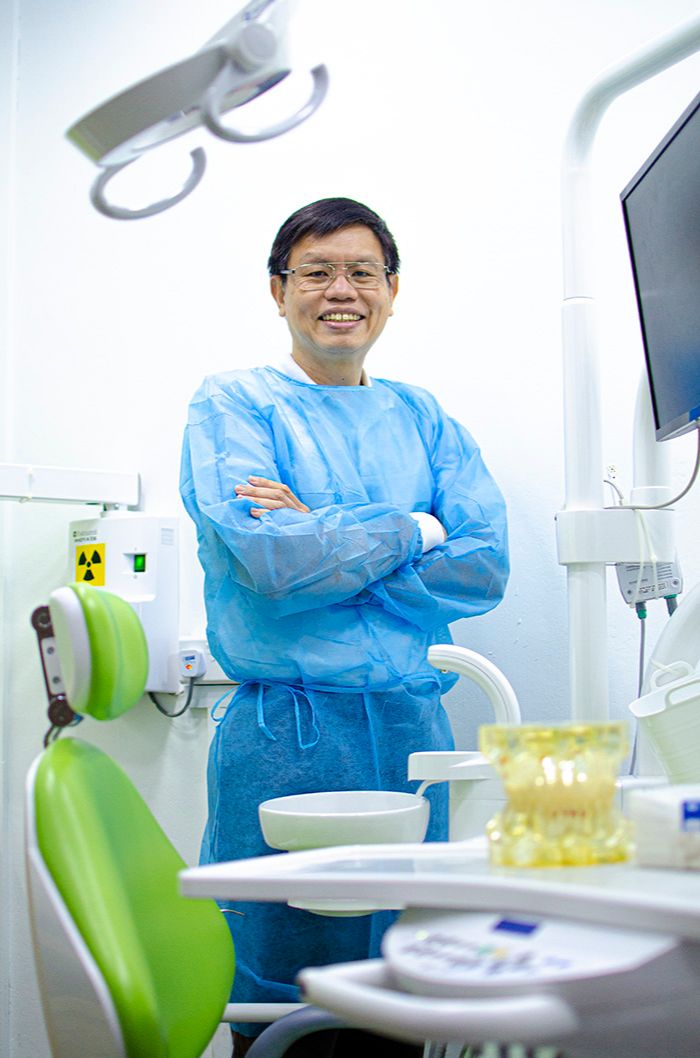 Getting to know our Dentist
Why did you choose to be a dentist.
I wanted to work as a health care professional and dentistry allowed that.
I think it's meaningful to work in the healthcare sector.
Relate at least TWO most interesting / challenging experiences so far in your dentistry career
Serving in the dental association but not sure whether that was appreciated.
The other experience is when I was practising in New Zealand, as it was the first time I had to assess the student's clinical work.
What are your favourite dental treatments, and why?
Root Canal Treatment, mainly the thrill in finishing the challenging cases.
"My patients know me for giving painless injections."
What are the things that keep you motivated in dentistry?
Contribution to society and the profession.
What makes you a great dentist?
Great to be ordinary
What do your patients know you for?
My patients know me for giving painless injections
What do you do during your free time?
I used to run so that I could eat more, stopped for a while due to knee issues, but now I started running again after my knee surgery.