Why will I ever need a dental implant?
Dental implants are artificial screw-like titanium replacement of the missing roots of teeth that are embedded into the jaw bones.
The root-like portion of the implant can either hold an artificial tooth (crown or bridge) or use as a connection to hold a loose denture.
The replacement of missing teeth can be
a single tooth
multiple teeth or even
the whole jaw
For denture wearers, 2 to 4 implants may be needed to stabilise the loose denture in each jaw.
Why should I choose Greenlife Dental Clinic to get my dental implants?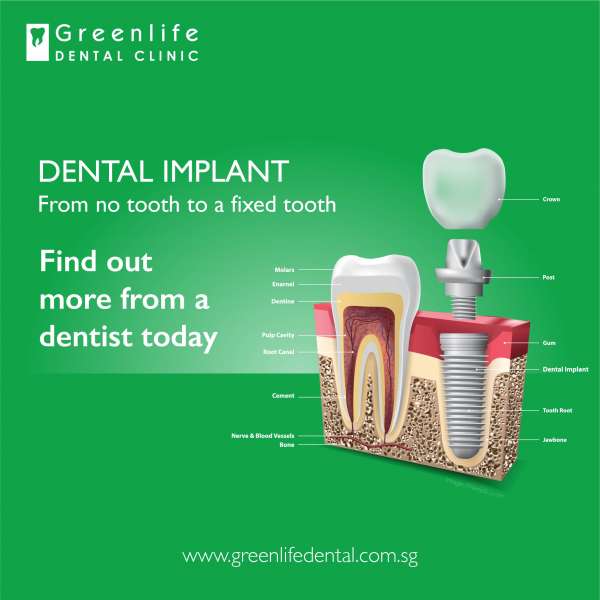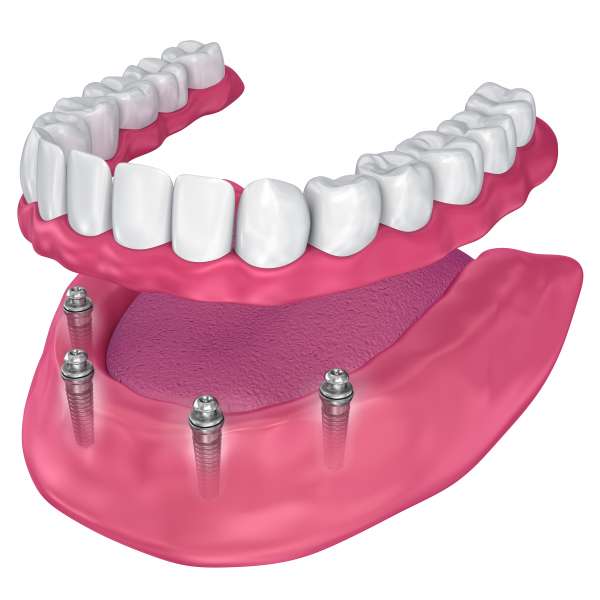 The main criteria for implant placement is the amount of bone present at the missing teeth areas in regards to its width and thickness of bone. The bone and gum will always shrink away after losing the teeth and this will affect the implant placement procedure. If the bone volume is enough, the implant can be placed with good bone support. However, if the volume of bone is lacking, then there may be a need to add extra-bone with a bone graft procedure.
Your dentist will explain to you if your case need any extra procedure to make the implant treatment more successful. Hence, always consult a dentist to find out more about your dental health and what can be done to improve it.